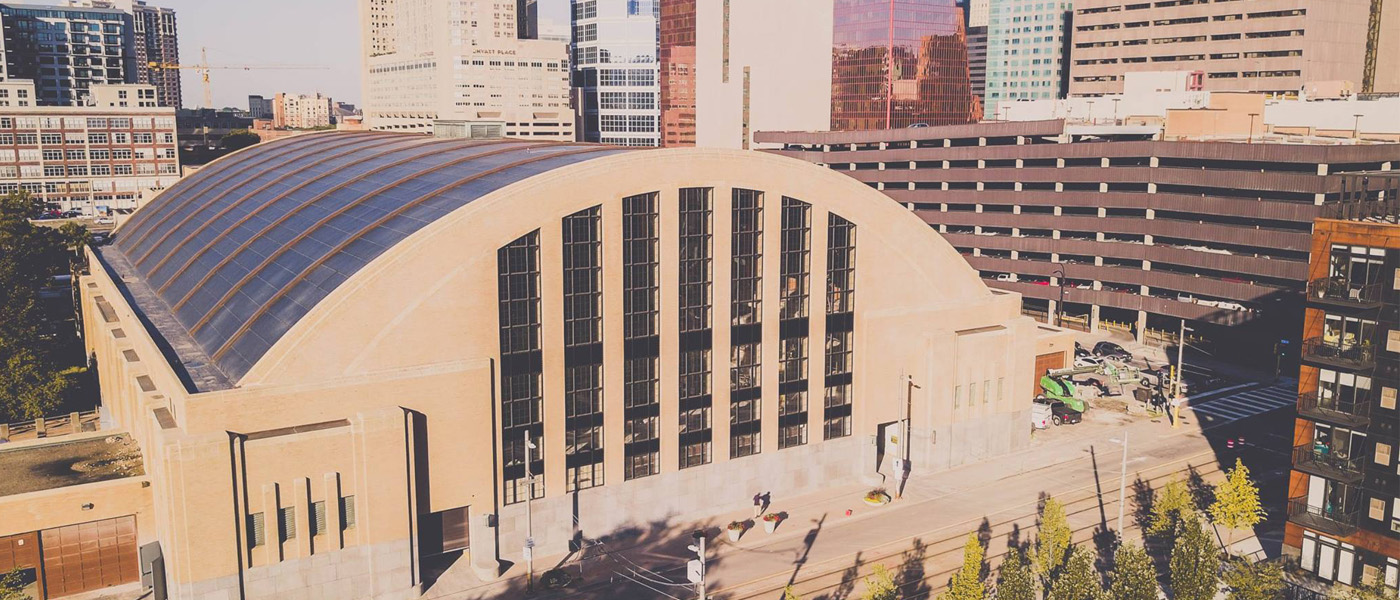 Introduction
PureLink partner and professional AV integrator Advanced Light & Sound (ALAS), based in nearby Hudson, Wisconsin, was tasked with making sure the management and distribution of multiple video signal feeds made their way to the correct displays at their designated times during the many Big Game events taking place at the Minneapolis Armory. ALAS provides design, integration, and installation services of custom electronics for residential and commercial applications. With over 20 years of experience in the custom electronics field, the company can take on any size project, from large commercial buildings to high end home theater and residential automation and AV entertainment systems. ALAS is constantly researching the latest technologies as they are introduced to assure that their integration efforts focus on the most current and state-of-the-art products appropriate for each project.
The Company
The Minneapolis Armory is located in the revitalized East Town section of Minneapolis, just blocks from US Bank Stadium where the Big Game will be taking place this weekend. The armory was built for the Minnesota National Guard in 1935 and was later home to the NBA's old Minneapolis Lakers (before they moved to LA). At one point in 1993 it was in danger of being torn down to make space for a county jail, but the MN Historical Society intervened and instead the site was listed on the National Register of Historic Places. In 2015 it was purchased by a local development firm and it has now been transformed from a parking garage into an 8,000 seat sports and entertainment events venue. After a $50 million-dollar renovation it is now about to become the centerpiece of celebrations before, during and after the big game.
The Challenge
With all of pre-game events and celebrations happening at the Armory leading up to Sunday, the facility's audiovisual technology will be heavily leaned on at critical times. A/V systems will need to operate at peak efficiency, routing multiple signals over IP within the building to multiple displays. This includes live event broadcast truck feeds, pre-recorded media content and messaging, computer graphics and imagery, being sent during performances, in between events or in a constant stream to digital signage displays at bars and vendor locations, TVs and other monitors located throughout the common areas and in the luxury suites and for a multitude of other screens and displays of all shapes and sizes.
The Solution
ALAS was brought on to implement PureLink's VIP-300 IP Video Distribution System in a 10×45 matrix all utilizing PureLink's VPX control automation software. The VPX IP Video Management Software offers advanced system tools that simplify setup and operation of the system, including automatic discovery of VIP transmitter and receiver modules, preset and automation schedule creation, external control API, detailed diagnostic reporting, and more. The flexibility and ease of integration offered by PureLink's VIP/VPX product line also allowed the VIP-300 system to work transparently with the existing Juniper network switches.
From ALAS' perspective the performance of the VIP systems installed was flawless. "The VIP300H-U has been streaming beautifully," stated Ross Goulette, owner of Advanced Light & Sound. "The system was very easy to setup, and the pre-configuration services offered by PureLink made uptime quick, saving significant time and labor costs," he added.
The fiber backbone solution in the arena utilized PureLink's TotalWire™ TWF2-1000 3mm jacketed multimode duplex fiber optic cables. The advanced optical glass fibers in these cables are much stronger, safer, and faster terminating than other typical fibers, providing superior strength and increased safety in the field. These duplex style cables provide the ultimate durability and bend, with ease of termination. PureLink's TWF2-1000 fibers are protected at the glass level via their integral polymeric coating, increasing both bend and tensile strength with ultra-low attenuation loss on tight bend radius, making them ideal for the intricate pathways they would have to travel within the arena.
Comments are closed